Address:
425R Broadway UNIT B Saugus, MA 01906
Hours of Operation:
Monday to Thursday
10AM to 4PM
Walk-In Computer Repair Service
Bring your devices to us and we'll do the rest.
Hardware Replacement and Upgrades
Diagnostics and Repair
Software Installations and Updates
Data Recovery
Data Backups
Smartphone/Tablet screen replacement
PC/Mac Cleanup Service
∙ Full diagnostic of hardware and software.
Imagenius will perform a full check of your hardware and software., and recommend upgrades or replacement if needed.
Why is this important?
All the physical components of your system work in conjunction with various software, from the operating system itself, to the programs you use every day. It's important to check these parts and make sure they are operating in tip top shape.
∙ Hard Drive Test
Imagenius will use specialized software to test and diagnose any issues with your hard drive.
Why is this important?
A hard drive stores all the important stuff on your system. From software to documents and pictures. Over time a hard drive can wear out, and affect the performance of your system. It's important to run a test to make sure this is not slowing your system down, and also to prevent a catastrophic failure in which your important data may be lost.
∙ 18 Point Virus and Malware Removal Scan
Imagenius will use our 18 point system to remove all viruses and malware using specialized software and techniques.
Why is this important?
Any computer that is connected to the internet is susceptible to viruses and malware that range in severity and purpose. These are malicious pieces of software designed to do a variety of damage, anything from simply showing you unsolicited advertisements, all the way to capturing personal and financial information. Even if you don't visit any shady websites, or open suspicious emails, your computer can and will contract a virus. Although recommended, off the shelf anti-virus software won't always detect malicious software. A deep clean of your computer will improve performance by removing malicious software that eats resources, and also protect your privacy when using your system
∙ RAM test
Imagenius will use specialized software to run a performance test on your system's RAM to check for failure and recommend expansion if needed.
Why is this important?
RAM or random access memory is one of the most important components to your system. It is needed for your system to perform the most basic tasks and functions. Over time, memory can fail, or with newer software extra memory might be required to meet hardware specifications to function properly.
∙ Software updates, Operating System updates, and BIOS updates, Driver updates.
Imagenius will update all required software for the continued performance of your system.
Why is this important?
As time goes on, software is improved by the manufacturer of your system. This could be for several reasons, due to new standards, improved compatibility with other software/hardware, to fix errors/glitches, and most importantly patch security holes that could leave your system vulnerable to attacks.
∙ Internal Cleaning
Imagenius will open your device and clean all dust and debris from the inside, especially case fans, CPU/GPU fans and heatsinks. If necessary we also apply new thermal paste to your processor.
Why is this important?
Computer systems produce a lot of heat, and in order to operate at optimal performance there are several fans to keep air flowing and components cool. Over time dust and debris clog and block air flow to these crucial parts of your system. A good cleaning will improve performance and prevent your system from failing prematurely.
∙ External Cleaning
Imagenius will clean your device, including the screen and keyboard.
Why is this important?
Keeping the outside of your computer clean makes it nicer to look at, and easier to use. Removing debris from the keyboard helps keys functions better, and keep your screen clean helps you see information being displayed better.
E-Recycling Program
FREE of charge
(Pickup services available for a small fee.)
In an effort to keep computer and electronic components out of the landfill. Imagenius accepts obsolete or broken systems free of charge.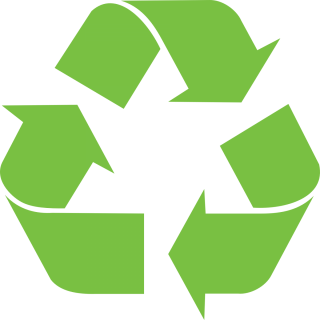 How does it work?
Any device you bring us for recycling is inspected, cleaned, and disassembled. Components then are assessed and what can be repurposed will be refurbished for use in another system. Materials or components that cannot be repurposed are then recycled by our affiliate for the raw materials to be remanufactured into other products.
What types of items do you accept?
Currently, we are limited to only accept desktop computers, laptop computers, accessories, smartphones, and tablets.
At this time: We do NOT accept larger electronics, appliances, TVs, printers, or CRT monitors.